Shame Me Once… Never Again
Alright ladies, I'm going to get up on my soapbox for a minute. Bear with me. I've been experiencing something lately that has been driving me crazy! What is it, you ask? Shame. Not my shame but shame projected ONTO me.
In recent years, I have fallen in love with pole fitness. I'm sure, like many of the people I interact with, your brain just jumped to some conclusions. Pole dancing? Yes, pole dancing. Forget all the stigma surrounding pole dancers in this day and age, I'm here to tell you it's all bullsh*t. Do NOT ever let anyone shame you for doing what you love, what makes you feel good, or helps you take care of yourself.  
For those of you that assume I'm going to "stripper school" or "using this as a way to pay off my student debt", I would like to hear what you have to say after spending one day in a studio class. Scratch that, I'd like to see you after ten minutes. You will not find a more loving, more hardworking, and more determined group of ladies. Not to mention all of the lost skin and bruises these badass women endure!
Yes, it's cliche… but pole fitness quite literally changed my life. Before falling in love with pole fitness,I battled the monsters in my head everyday. They constantly tore down my body confidence. No matter how physically active I was or how healthy I ate, I was never good enough for myself. Pole changed all of that. It's the one day in my week where I forget all of my mental struggles and truly feel sexy and confident in my body. I absolutely love it.
So to all the women out there who are still skeptical, I encourage you to take just ONE class! Get on that pole, right in front of that mirror, and shake everything your mama gave ya! Allow yourself to let go, look yourself in the eye, and say, "DAMN, I LOOK G O O D". Own that sexiness we're conditioned to be ashamed of. IT IS NOT A CRIME to be sexy, to feel sexy, and trust me, WE ARE ALL SEXY AS HELL.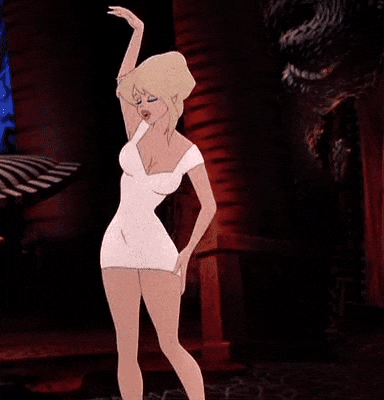 And if you get any backlash from friends, family, or anyone in between…just bend and snap right on out of there. Shake your hair while you walk girl because at the end they're just jealous that they're not as badass as you.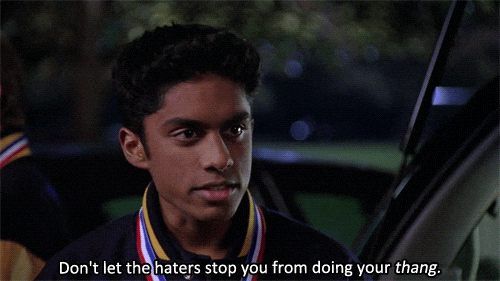 Words via Lexi Johnson | Images via Giphy